Keep current with your
engineering framework of the TIA Portal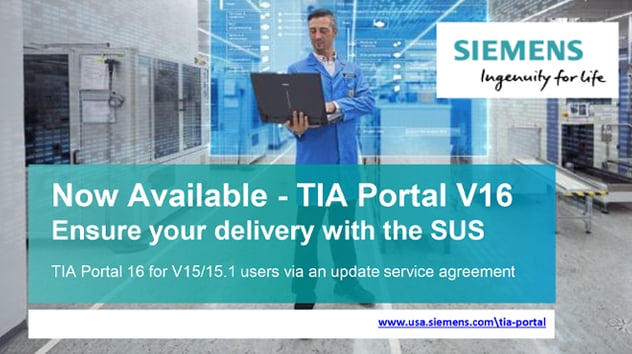 For a limited time ONLY – mid FEB 2020 – Receive the TIA Portal V16 Online Delivery with a purchase of a Downloadable SUS agreement. AND potentially receive the TIA Portal V17 later in 2020.
For more information, contact your account manager or Nick Skope.

Nick Skope
248-722-4322
naskope@electro-matic.com


Electro-Matic Products
Turning innovation into value
Since 1969, Electro-Matic has helped transform American industry by supplying automation components and solutions to leading U. S. manufacturers. Today, Electro-Matic continues to leverage the value of emerging technologies by developing practical applications for industrial, commercial and retail markets. As a technology company, we help our customers turn innovation into value. As a one-hundred percent employee-owned business, our customers enjoy the benefit of a supplier partner intently focused on delivering strong value-for-value relationships.
Amy Tylutki, 248-937-4352 aktylutki@electro-matic.com