The precision, control and reliability of even the most basic "entry-level" servo motor makes it the control system of choice for many industrial applications and the high performance alternative to the stepper motor. However, distinctions like complexity of programming and the marriage between motors and controllers is unwavering; requiring you to keep components "all in the family." Additionally, harsh environments are not conducive to servo motor longevity.There is an alternative that offers control flexibility, easy configuration and cost-effective options for many applications. Advances in electronics and software provide impressive standard features in inverter-based solutions.

Servo Motors and Controls Provide High Degrees of Control, But Are Sold As "Matched Sets"

Servo motors can be found on everything from indexing conveyors to multi-axis coordinated motion machines. Even "entry-level" servo motors provide precise control and reliable service. In order to achieve this level of control, motors and controllers cooperate as a matched set; in other words, brand X's motor requires brand X's controller. If brand X's servo motor fails, it needs to be replaced with a like motor from brand X.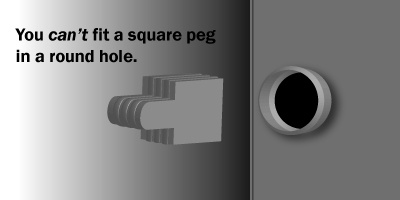 Additionally, software required to program servo motors is proprietary and can be complicated. Configuring and implementing servo motors requires familiarity with programming industrial controls.

Most Industrial Controls Applications Can Be Solved With Products That Meet Environmental Ratings of IP65 or Lower, But What About The Applications That Need Higher Ratings?

General industrial environments do not include high-pressure caustic wash-down, hazardous conditions or corrosive elements. But these same situations are present in almost every facility. Finding servo motors that meet IP69K, Class 1 Div 1 or BISC ratings is difficult; not to mention associated products like gear reducers. However, finding AC induction motors and gear reducers that meet these needs is really quite easy.

AC Induction Motors and Permanent Magnet Motors Offer A Broad Range of Motion Control Options

Many motion control applications require positioning, programmable acceleration and deceleration, full torque at zero speed and velocity control. Not all applications demand extremely tight tolerances on these variables.Many applications where servo motors have been installed are likely not benefitting from the servo's full capabilities. In addition, how many motion control applications go under-solved because stainless steel motors and gearboxes could not be found?

Readily Available, Cost Effective and Reliable Inverters

Today's inverters offer impressive control flexibility. Coupled with time-tested, cost-effective AC motors, inverter-based motion control solutions offer reliable options that are easy to configure for many applications. Compared to servo-based solutions, the team of ac motors and inverters is worth taking a good, hard look at for many manufacturing tasks.Ready to learn more about inverter-based motion control solutions? Give us a call at 248-478-1182 or send a message and speak with an expert.