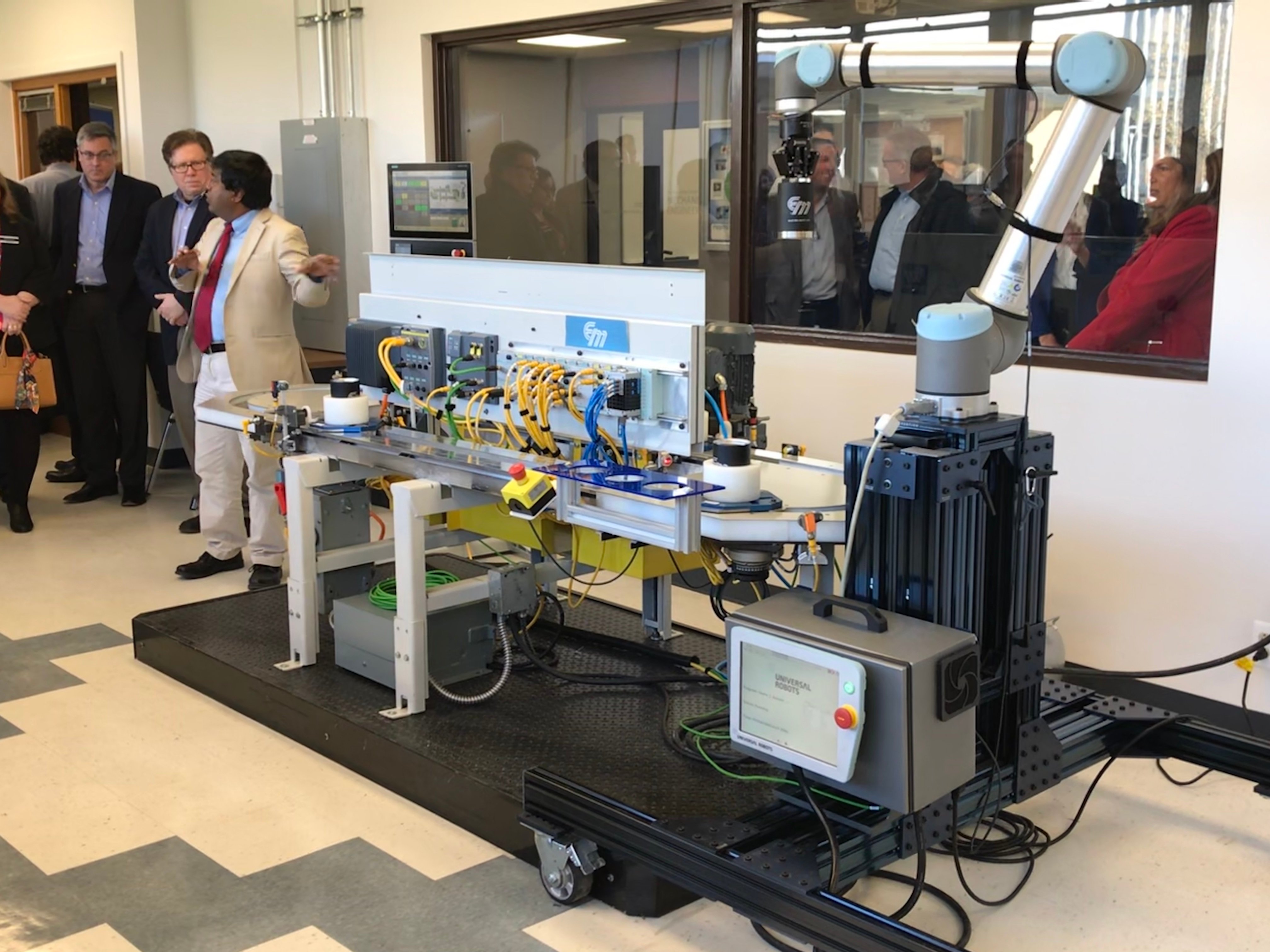 In 1932, Lawrence Technological University, was founded during an innovation explosion that greatly affect the world. During this time, Henry and Edsel Ford helped LTU by providing them space next to their Model T assembly plant. Inspired by the innovation of Henry and Edsel Ford, LTU embraced their passion to prepare leaders for the new technical era.
Throughout the years, Lawrence Tech has vigorously expanded programs in emerging economic sectors such as robotics, defense, and sustainability. They are committed to developing the leadership skills of Lawrence Tech's students and even included "fast track" certificate programs to help professionals rebuild skills for new, advancing careers.
Starting as a college of engineering with only a few hundred students and a handful of faculty, LTU now offers more than 100 programs in four colleges, with a total enrollment of approximately 4,500 students.
New Laboratory Prepares LTU Students for the Digital Future
This November, Lawrence Technological University took another huge leap in digital engineering in opening of Siemens Electro-Matic Industrial Engineering Laboratory. Siemens Corp, the U.S. subsidiary of Siemens AG of Germany, was the founding sponsor with a donation that included software, equipment, and funding. Farmington Hills-based Electro-Matic Products Inc. was also instrumental in the lab's creation.
At the grand opening ceremony, Lawrence Tech named Siemens their Corporate Partner of the Year in recognition of numerous contributions to the College of Engineering. While accepting the award, president of Siemens Digital Industries US, Raj Batra stated, "The opening of this first industrial engineering lab is a mile-stone, putting top-notch technologies into the hands of manufacturing's next generation. LTU is building the vital talent pipeline that industry so desperately needs to run high-tech operations. And as technology evolves, so too will this lab, creating a perennial annuity of talent available to industry." Thanking Batra for helping the University advance its mission of preparing its students for the future of engineering, College of Engineering Dean Nabil Grace responded, "Our mission is to produce engineers who will be the leaders of tomorrow. Our graduates hit the ground running in their professional careers, thanks in large part to LTU's partnerships with Siemens and other forward-thinking companies that provide invaluable support to the University."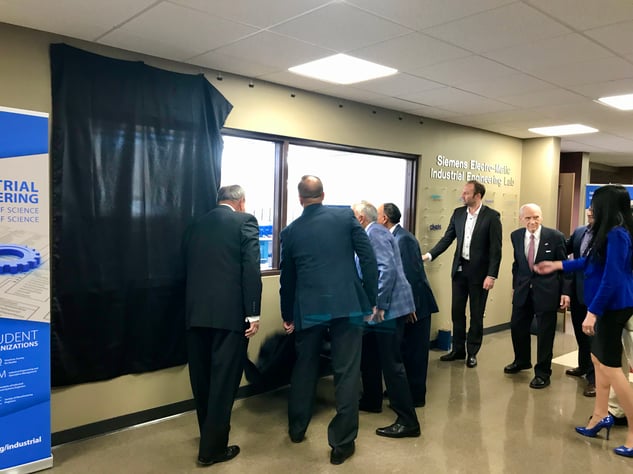 The University currently uses Xcelerator portfolio of software including NX software for computer-aided design, manufacturing and engineering; Tecnomatix®, the industry-leading digital manufacturing software; the Fibersim portfolio of software for composites engineering; SimcenterTM STAR-CCM+ and Simcenter Amesim, a robust suite of simulation software and test solutions; and Solid Edge® software, a hybrid two and three-dimensional CAD system. By having access to an industrial digital platform widely used around the globe, LTU students can simulate in the lab what is happening in a large spectrum of real factories and plants.
The importance of customer proximity, customer input, and customer engagement is becoming more and more clear to companies everyday. LTU will have a big role in changing the misconception that manufacturing is a low-tech segment that should be out-sourced to another country.
Features of New Industrial Engineering Lab
Industrial engineering deals with the optimization of complex processes and systems. Industrial engineers work to eliminate wasted time, money, energy, and materials and the lab's several modules will create a real manufacturing experience for students. It allows LTU industrial engineering students to take a real look into the future of engineering, manufacturing, and commerce as they study everything from the human factor of production-line fatigue to the optimal placement of robots, sensors, and part bins on the factory floor. The Siemens Electro-Matic Industrial Engineering Laboratory includes:
An industry-grade conveyor line and programmable robot capable of simple assembly operations, pick-and-place inventory functions, and loading and unloading. Students can design the best assembly line operation sequence to accomplish various assigned tasks.

Programmable Logic Control (PLC) units used to simulate setting up industrial automation systems. The instrument panel of a RAM 1500 truck, which students can program to create various displays and functions. An industrial work station, provided by Faurecia, where students perform various mechanical functions using several tools on various objects.

A mock production line where students assemble LEGO cars. The students design optimal positions for parts bins and operators to produce more cars in less time.

A coordinate measurement machine used for quality inspection of parts.