The "Internet of Things." It's one of the hottest topics around. The concept, developed a decade ago by a group of visionary companies including Cisco, provides a way to think about organizing the information in a plant, from operating variables to maintenance and diagnostic information.
The benefit to manufacturing is that it is becoming easier to connect all the devices in a plant to a real time network.
The minute you can get real time information from all devices in a plant, you have the ability to operate and maintain the plant in a significantly different way from the past.
This may have everyone in your company, from the buying team, to IT, to operations and engineering, clamoring to explore the latest developments, technologies and applications related to the Internet of Things (IoT). But clearly, manufacturers can't build or implement a sophisticated IoT system overnight. So where do you start?
Data Mining
Manufacturers can't use data unless they first collect it. In other words, a lot of focus has been place on making machines "smart." However, machines are really tools; instruments that are physically doing things. Making a machine "smart" usually involves the addition of a device, like a data gathering sensor, that measures and evaluates something the machine does. Deploying devices that measure data is only the start. The use of proper tools to analyze the collected data are necessary to produce results and enhance manufacturing and operating processes.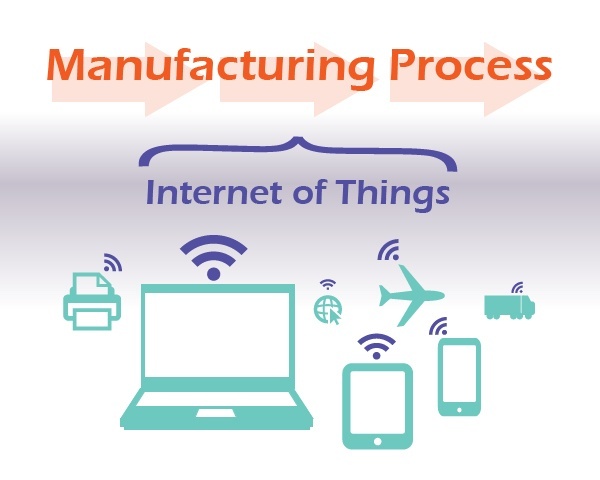 So, before you initiate an IoT strategy, or expand one that is already in place, here are a few questions you might want to ask to help clarify your direction.
Have you identified what data can be collected?

Have you identified where the data can be collected?

Are your employees using the data optimally?

Are you getting enough meaning from the data you are collecting?

Does your workforce need re-training to build your IoT strategy?
The Next Industrial Revolution
Manufacturing has transformed countries and companies alike. The prosperity of nations has depended on it. In 2012, The Economist claimed we are entering the third industrial revolution, which is based on the digitization of manufacturing1. Some refer to this as "Smarter Manufacturing." A critical element of smarter manufacturing is the development and adoption of the IoT, allowing for data flow and universal connectivity.
Recently, a research institute surveyed US manufacturers to learn more about what they are and are not doing toward building more refined data-driven process. The findings were that manufacturers fall roughly into one of three groups2:
Early Adopters
35% of US manufacturers are currently collecting and using data generated by smart sensors to enhance manufacturing/operating processes
Sideliners (doing little or nothing)
34% believe it is "extremely critical" that US manufacturers adopt an IoT strategy in their operations, and
Waders (those beginning or planning to adopt)
38% currently embed sensors in products that enable end-users/customers to collect sensor-generated data.
Enhancing Your Ability to Connect
Even if you happen to be a "Sideliner" or find yourself without a robust IoT strategy, don't lose heart! It is easier than ever to use factory automation and the data collected from it to increase efficiencies, reduce product defects and increase customer satisfaction. Newer and cost effective factory automation solutions can be strategically implemented to facilitate data-collection, storage and analysis.
With simple, cost effective and easy to implement factory automation solutions, manufacturers can predict maintenance needs before the equipment malfunctions, reducing production downtime, or inspect parts with optical sensors and cameras prior to production completion, creating tighter quality control and completed process throughput.
As factory automation specialists, we agree that
The real value created by the Internet of Things is at the intersection of gathering data and leveraging it.
--DANIEL BURRUS, BURRUS RESEARCH
Look for a trusted partner to help you identify your true needs and future requirements. The right solution should provide you with sufficient information to diagnose component productivity, and in the case of failure, shorten necessary downtime to get the system back on line.
With the right partner, you will be pleasantly surprised at the broad variety of cost effective solutions that can be customized just for you. Call us at 248-478-1182 to talk with the manufacturing process automation experts at Electro-Matic Products.
1 http://www.economist.com/node/21553017
2 http://www.pwc.com/us/en/publications/center-for-technology-innovation-institute.html