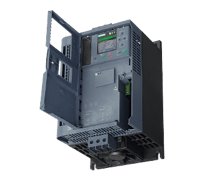 Do you need a simple, yet powerful soft starter for your motor applications? Or an intelligent soft starter that configures itself to communicate and set its own parameters across your existing network?
No matter the application, Siemens 3RW5 soft starters can handle each and every load; putting your mind at ease.
The new versatile SIRIUS 3RW5 soft starter is here
Powerful, yet simple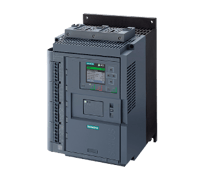 The auto parameterization feature simplifies commissioning and start-up but more importantly, it adjusts automatically to dynamic loads by changing the necessary, specific parameters to meet the load requirements. By analyzing each startup, the soft starter identifies the load conditions and sets the appropriate values for optimally starting the load.

Specifically, for pump applications, these soft starters offer a pump cleaning function to prevent pumps from becoming obstructed, increasing your system availability and productivity. The 3RW5 soft starters also have stopping modes which allow pumps to come to a controlled standstill, to avoid damage. This stopping mode also reduces the mechanical loading on the pump and motor, which extends the service life of your equipment. For example, when pumps in public water supply systems are working with large volumes of water, switching them off is a challenge; as stopping them immediately could cause water hammer that could damage the pipe, couplings, seals or valves. The 3RW5 stopping mode will help avoid this damage.

This new soft starter family provides energy efficient switching, application-specific functionality, and digitalization capabilities for cloud-based analysis while setting the benchmark for optimal condition monitoring, giving you clear system transparency to avoid downtime and reduce energy consumption in your application.
---