As a m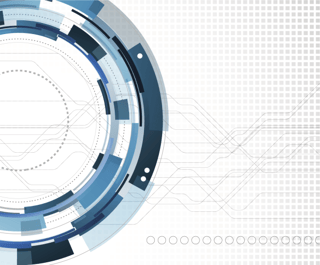 anufacturer, you're tasked with eliminating defects caused by your production line.Perhaps you've implemented some machine vision systems and weren't impressed with the results. A lot has changed over the years… for the better.
The Old View: Vision Systems Are Complex And Expensive
Machine vision started out in the early '80s as a highly complicated process, where very large computer systems were needed to get the imaging technology to work correctly. Because operating a vision system was a complicated process, few people understood it.
In the mid-'90s, the machine vision industry reduced the cost of vision systems, but they were still highly complicated, not well understood, and advancements were being dictated mostly by the automotive industry's needs.
Because of these constraints, manufacturers who purchased machine vision would buy as few systems as possible and work them to their design limits.
Technological Advances in Consumer Markets Changed the Vision Industry
As consumers embraced the technology being offered by companies like Motorola and Blackberry for handheld devices, the ease and speed of changes in the machine vision industry began to mirror the technologies readily used in the personal consumer markets.
Vision system manufacturers took advantage of the newest technological advances in camera size and lens quality, in addition to corresponding programs designed to manipulate the latest imaging.
The Shift: Product Life Cycle Brings Simple, Affordable Systems
As machine vision systems became more and more accepted in industrial manufacturing, more machine vision products came onto the marketplace.
The move away from complex, expensive machine vision inspection systems to smaller, less expensive and easier to use vision components, allowed users to afford to place multiple cameras performing simpler inspections on the manufacturing line. Even with the shift to smaller, less expensive, easier to use components, there is still a mindset that has been harder to change – the fact that a $1,000 camera system is not 1/10 as useful as a $10,000 camera system.
When you think about what the IPad has done to the laptop market, it is only a matter of time before manufacturers truly realize what machine vision systems are now capable of and the magnitude of savings and process improvements that come with this newer technology.
Today Machine Vision Is Both Affordable And Effective
By deploying low-cost cameras performing simple inspection in more locations, you are ensuring every production line process is completed successfully. The moment a defect is produced, the camera identifies it and you see where in the process the mistake was made. This ultimately allows you to fix and reduce your overall rejects along with any production line downtime.
This is much more affordable and effective than the old days of employing one expensive, complicated system that inspects all aspects at once. Want to learn more how to affordably reduce manufacturing rejects with machine vision? Call us today at 248-478-1182 or send us a message to learn more.