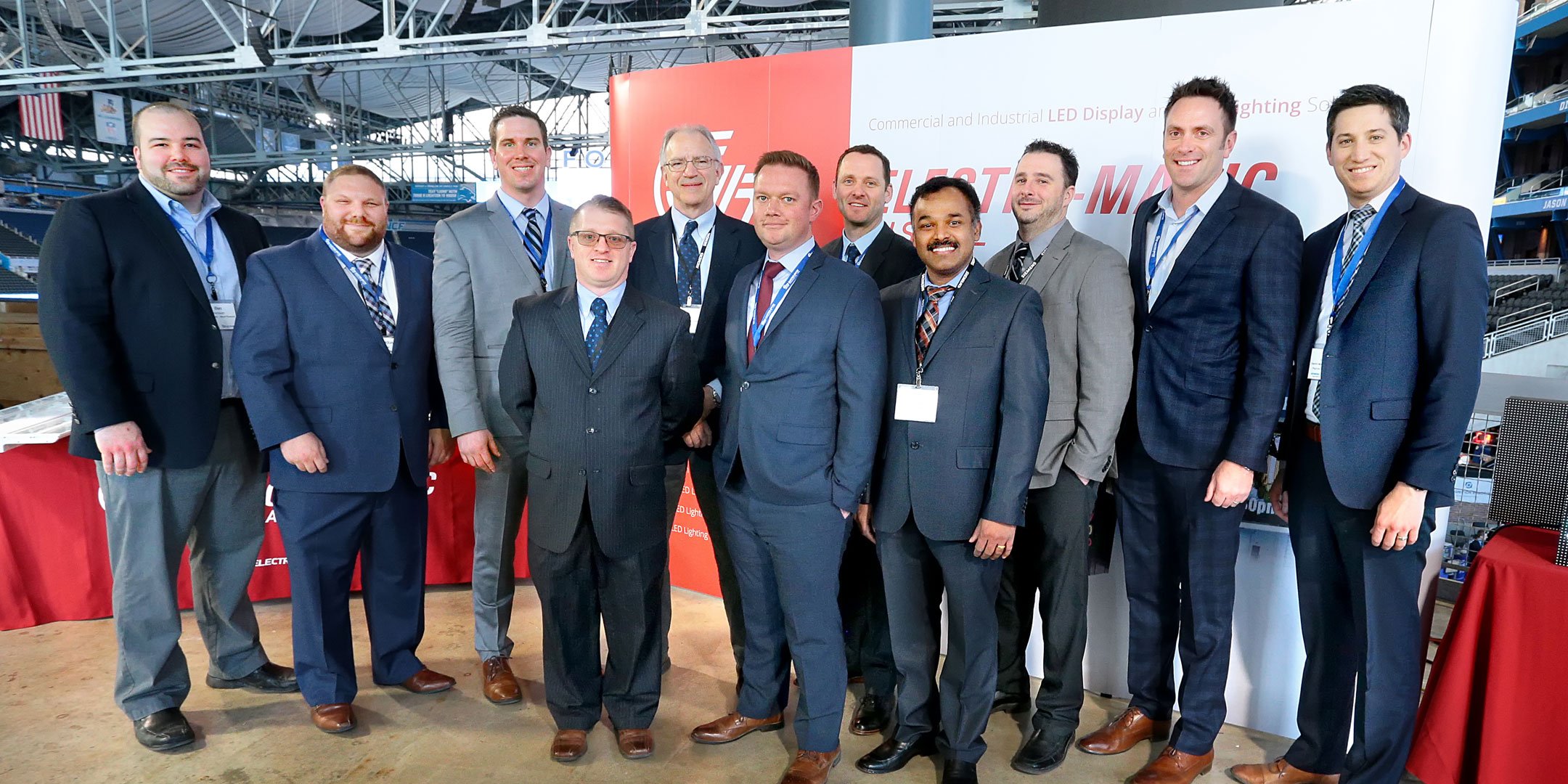 When preparing to attend a trade show, there are a number of activities you can do to get the most out of your experience. This way, when you the day of the show arrives, you feel prepared and can accomplish your objectives while enjoying yourself.
Before the Show
So you've found a trade show that you believe will be beneficial to you and your business. What needs to be done before the show to ease stress and ensure success?
Get the Info
Does the trade show you're attending have a website with information? The 2019 Manufacturing in America trade show website hosts key information such as the when, where, why, what, who, and how of the event. Make sure you have the dates right and record them in your calendar. You may also need to register for a trade show and can usually do so through the trade shows landing page or website. This page will also contain the location of the show, so you'll want to map out your directions beforehand in case you need to plan for some travel time.
Plan Your Day
Obtain a schedule of the day's events, seminars and exhibits. Look for particular companies or topics that pique your interest. These schedules will often come with maps of the venue, and you may want to print one off. Events such as the 2019 MiA trade show can be hosted in larger venues, and navigating can become difficult without a little guidance.
Depending on how far you're traveling for the trade show, you may want to book overnight accommodations. Often times, the companies hosting will partner with nearby hotels to get their attendees discounts and will provide this information on the event website or through email updates. If you don't plan to stay overnight, check for parking options surrounding the venue.
Bring Business Cards
Trade shows are an excellent opportunity for networking within your industry. You will meet experts heading the exhibits and be able to connect with fellow attendees as well. Keeping in contact with these people may be essential for you in the long run, so it's never a bad idea to prep a stack of business cards to keep in your pocket the day of.
During the Show
The day has finally arrived. You have all accommodations settled, a thick stack of business cards sitting in your pocket, a digital map of the venue downloaded to your phone, and the day's itinerary is set. What do you need to know to get the most out of your day?
Attend Networking Hours
Many trade shows will have specific seminars, networking lunches or something similar dedicated to open forum, discussion or presentations. For example, at the 2019 Manufacturing in America trade show will be hosting "The Summit." John Siemens, one of the hosts, alongside other industry leaders, will be leading the discussion on how digitization is shaping the future of manufacturing.
Take Notes
You're going to get a lot of information in a short amount of time. Bring a notebook and a couple pens (always have a backup), a laptop, or type your notes on your smartphone - figure out what works for you. If you'll mostly be standing and walking around during the day, you might want to consider a small notebook or recording key information on your smartphone. If the day will consist mainly of presentations and breakout sessions, a laptop or something similar might be more appropriate.
Don't Be Shy
Strive to make meaningful connections - that is how you'll get the most out of your day. Don't be afraid to strike up a conversation with a stranger or hand out a business card. Chances are, since you're both attending the same trade show, you have quite a bit in common. Offer value to others and they will reciprocate.
Following the Show
Get on LinkedIn
Assess the assortment of business cards or contact information you collected over the course of the day. Establishing meaningful connections with the people you met can only benefit your business. Get on LinkedIn, and search their names. When you connect, add a personalized note such as "Hey Joe! It was great meeting you at the 2019 MiA trade show earlier today. What did you think of (insert name)'s presentation?" This reminds Joe of who you are and makes him feel important because you remembered him and made the effort to reach out. Asking a question also sparks dialogue which can help develop a solid relationship.
Share the Knowledge
Organize the notes and information you received throughout the day. Compile everything into a simple presentation to either impress your manager or to share with your team.
Trade shows are a great opportunity to network with others in your industry and learn about new products or services that could improve your business. By taking these steps you'll be well prepared to have a successful and worthwhile time at the show, with plenty of new ideas and connections to take home with you.
---
Manufacturing in America (MiA) at Ford Field brings thought leaders, industry professionals, and businesses of all sizes together to discuss the latest technology and developments in manufacturing. If you haven't signed up already, reserve your spot now.
Please visit: AttendMiA.com to register.