The 2014 Winter Olympics in Sochi, Russia was a year of many firsts, including the addition of variations in sports like Snowboarding. With the customization of the sport, specialized equipment became necessary for optimal performance. Slalom boards and hard boots gave way to more flexible slopestyle boards and soft boots. Desire for nuances in balance and performance created demand for customized equipment. In our mass-customized society, we too expect greater product choice without compromising quality or cost.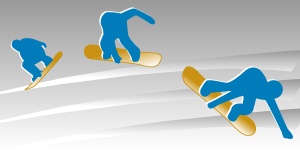 Back in the day for the food processing industry, it used to be that cottage cheese was cottage cheese and there were only a few flavors of yogurt. Production began in the morning and stopped at the end of the day for a good old-fashioned wash down. Nowadays, manufacturers must be able to easily add new products to the mix, whether it's exotic new flavors, organic, allergen-aware or varying degrees of fat-free. Inherent is the recognition for the need to reduce changeover losses and eliminate non-value added activities to better respond to customer orders. As the food and beverage and packaging industry works to keep up with increasing demand and market segmentation, the focus on changeover performance demands agility and responsiveness in order to remain competitive.
Automating Changeovers is Necessary for Time-To-Market Effectiveness
The increased volume and diversity of products is causing plants to design their lines based on shorter production runs with more changeovers. Design of the product and design of the manufacturing process both play a key role in achieving ideal changeover capability.
Reducing the difficulty and number of individual tasks should result in a more rapid changeover and the application of automation in design can significantly assist in achieving this goal. Manufacturers are realizing that problematic line equipment, designed decades ago, without the need for high flexibility in mind, is now greatly compromising their competitiveness.
State of the Art automation solutions can be coupled with legacy equipment to reduce changeover time in the set-up, start-up and clean-up phases. Flexible manufacturing systems are essential to making small-batch production for mass customization profitable.
Streamlining Wash-down Procedures is Critical
Commitment to protecting brand image and position by delivery of innovative processing and packaging, have driven food and beverage manufacturing efforts to increase throughput and reduce downtime for changeover and maintenance. It's a challenge made even more difficult by strict hygiene requirements, frequent, and often lengthy wash-downs, and harsh chemicals that can quickly destroy ordinary machine components.
Productive uptime is diminished by efforts to reach pathogens in every potential hiding place. Removing motor covers, scrubbing at housing nameplate seams, replacing motors that have become corroded and contaminated with harsh wash-down solutions, all add up to diminished productivity.
Innovation in hygienically designed parts and corrosion-resistant materials, along with motion and control technologies can meet almost any application requirement. But even equipment designed to withstand repeated wash downs needs routine maintenance for long-term sustainability and optimal performance. Just like snowboarders have learned that regular waxing of boards is an easy way to increase performance and prolong their equipment's lifespan, proper care of equipment is essential. Remember though, it takes engineering know-how, as much as neat equipment, to create modules and subassemblies that enhance food and packaging operations.
Next Generation equipment and solutions are emerging to improve product recovery and speed up changeovers across a range of equipment. Research has shown that changeover gains are likely to be easier to sustain when they are generated with an emphasis on good manufacturing design.
Ready to learn more ways to incorporate state of the art automation into your legacy systems? Give us a call at 248-478-1182 or send a message and speak with an expert.