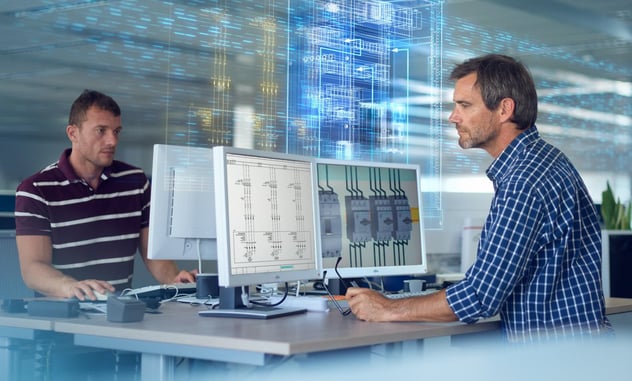 Tips for industrial control panel design and engineering

Tips for industrial control panel design and engineering

Get access to expert tips for control panels here!
When it comes to digitalization, automation and standards in control panel engineering, staying up to date requires a lot of time, money and personnel. Check out the tips that experts have put together to help with control panel design and engineering. These tips include the following:
Door Locking Requirements according to US Standards and additional tips.
Class 2 Power Supplies: Select the right power supply to save effort and costs.
Motor Starter Assembly: See how to quickly and faultlessly assemble and expand motor starters with the SIEMENS SIRIUS 3RV29 infeed system without complex wiring, and with less screws or special tools.
Control Panel Modeling in 3D: Optimize the work steps and avoid the waste of excess cable.
CAx Data for Control Panel Engineering: Download documents faster and more efficient
TIA Selection Tool for faster, easier configuration and selection.
Modular engineering: More efficient control panel design by using pre-assembled device combinations, and combined.
IEC Short Circuit in accordance with IEC 61439-1.
IEC Short Circuit Calculator Tool: Reduce the time it takes for network calculations.
Determining the SCCR (Short-circuit current rating) of an industrial control panel for UL
Electro-Matic we are always here to help educate you on the most recent industry topics. If you have any questions, you can always contact us.