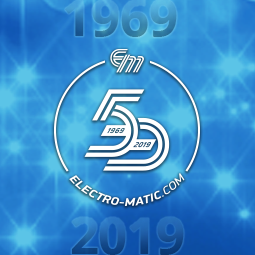 Established out of a small office in 1969, Electro-Matic began as manufacturing representatives for the automotive industry. This 2019, Electro-Matic is proud to be celebrating its 50th anniversary of unparalleled success supplying automation components and solutions to leading U. S. manufacturers. The growth the company has experienced over the last five decades has been nothing short of inspiring. Throughout the last 50 years, Electro-Matic has been there helping transform American industry by supplying automation components and solutions to leading U. S. manufacturers.
Offering More Than Just a Product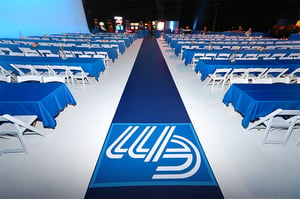 Through the decades, our commitment to continuously improve and innovate has promoted Electro-Matic into a new era of the industry. In 1973, while working with a local stamping plant, we noticed an opportunity that would set us apart from the average manufacturing supplier. We analyzed the environment of the local business, listened to the issues they were having, and recognized their need to improve press operator safety. This led to the creation of the two-button run bar developed by our team. An entirely unique product and solution that specifically met the customer's needs. It was our first assembled item and advanced the company to a full-service solutions provider.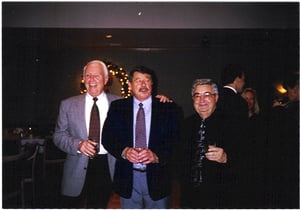 Electro-Matic has been built upon the drive to provide value-added technology. By continuing to take our customer's challenges on as our own, we identified new product lines, improved efficiency, ROI, and decreased time to market for those we serve. In 1991 our automotive customers needed real time feedback on machine and process performance. We responded and added LED solutions to our offerings. This expanded to tri-color displays for more dynamic feedback and eventually full color technology.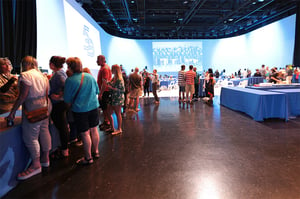 To set the foundation for our future, we invested in the formation of an Employee Stock Ownership Program (ESOP) in 2007. It was a move that made sense, because our people make Electro-Matic what it is. From day one, Electro-Matic has provided a world class product mix, and our commitment to quality has never faltered. By 2012, Electro-Matic was 100% Employee Owned.
Who we are Today
Electro-Matic has become three subsidiaries including a Products, Integrated, and Visual group that serve customers throughout the US, Canada, Mexico, South America, Asia, and Europe. As a Siemens Technology Center, our Products subsidiary offers one of the world's widest range of electrical and electronic products, systems, and services to industrial market customers. Electro-Matic Products takes pride in its ISO 9001:2015 certification and works hard to maintain that standard every day.
Supplying Industrial Connectors, bulk Industrial Cable Assemblies for use in production tooling, servo motion control systems, industrial automation systems, and more—Electro-Matic Integrated turns products into solutions that seamlessly integrate into a customer's project application. Additionally, our Visual team provides one of the broadest lines of LED products and solutions in the industry. Today, Electro-Matic employs more than 200 owners that are constantly generating new ideas, creating new products, and invigorating our company with amazing energy.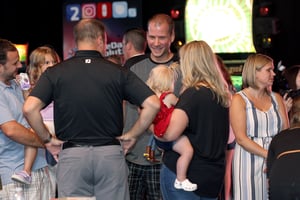 Our solutions make a real difference for customers. And while our work is often behind the scenes, our technology and people are out front, turning innovation into value day after day. Today, we continue to offer customer driven, value-added solutions–from application engineering and design, to technical training and support. We are eager to continue serving our customers with practical applications and turning innovation into value for the next 50 years and beyond.
Click Here

to watch Electro-Matic's 50th Anniversary Video